Road Risk Management Information for Trainers
DVLA licence checking
Flexible assessments & recommendations
No compulsory e-training
No upfront cost – pay as you go
Trainers
Create an audit trail, manage risk and interventions for your customers.
Harness Roadmarque® to expand your business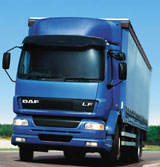 As a professional Driver Trainer, Roadmarque® will allow you to expand your offering to include affordable, rigorous and easy-to-use driver risk assessments for your customers. The risk assessment optionally includes:
DVLA licence checking and non-UK licence inspection
Driver Survey including a DVLA licence check, giving a risk score and CO2 footprint report
Aptitude Assessment consisting of up to 7 individual tests
The Driver Survey and the Aptitude Assessment are independent but complementary. With the Aptitude Assessment there is no need to use all the available tests – this can be tailored to your customers' particular needs.
Both parts of the risk assessment are designed not only to assist you and your customers with the risk management of their drivers but also to engage the drivers and encourage them to reflect on their own driving and how they could minimise their risk.
The Driver Survey includes a section designed to assist with the management of grey fleet vehicles. It covers all the relevant issues including:
Vehicle and vehicle usage
Collision history
Personal profile and driving history
DVLA licence check
The tests that make up the Aptitude Test include:
Knowledge test (rules of the road)
Observation test – video based
Hazard perception test – video based
Distance following test – video based
Reaction test
Psychometric test
Knowledge test (company driving policy)
Roadmarque® helps you in four ways:
It enables you to offer a fully featured driver risk assessment service
It takes the administrative burden of doing licence checks away from you, freeing your time for skilled instruction
It enables you to make a profit from the provision of a professional, valuable and value-added service
It helps to make your in-car time more productive by giving you detailed information about a driver's strengths and weaknesses before you go out on the road
For additional information and resources have a look at our comprehensive FAQ section.